at Dominican University
General Housing Facilities Area Information Arrival Information Host Institution
Tel: 1(231)-349-9234
E-mail: chi@ELS.edu
Private, fully-furnished double occupancy apartments just 3k from the ELS center
Off campus apartments centrally located in downtown area
Local homestays in safe, historic neighborhoods
On campus dormitories in the same building as the ELS center
Large public transportation network
*Contact ELS for Married Couple rate/availability. Both the husband and wife must study at ELS.
Homestay
| | |
| --- | --- |
| Location: | Homestays in the area |
| Room Type: | Singles |
| Meals: | 14 meals per week (breakfast and dinner). |
| Min Age: | 18 |
| Key/Damage: | None |
| Description: | Our homestays are located in historic Chicago neighborhoods within easy walking or cycling distance of the ELS Center. Located on the outskirts of Chicago, homestays provide a safe, quiet place to live and experience American life and culture. Homestay communities are connected by an extensive public transportation network of buses, trains, and two subway lines to provide easy access to the campus and the city. |
Student Residence (off campus)
Location:

Chicago Student Residence
479 N. Harlem Ave Oak Park
Chicago, IL 60301

Room Type:
Double occupancy
Meals:
Meals not included
Min Age:
18
Key/Damage:
Description:
ELS's Chicago Student Residence is an apartment-style accommodation offering double occupancy rooms, in two-bedroom, two-bathroom apartments close to shops, movie theater, bookstore, and a variety of restaurants. The residence is located within 30 minutes' walking distance, or 15 minutes by public transportation from the ELS center.
Reserved by:
Reserve through ELS Central Admissions at the time of the application.
Entrance to the residence at North Boulevard Apartments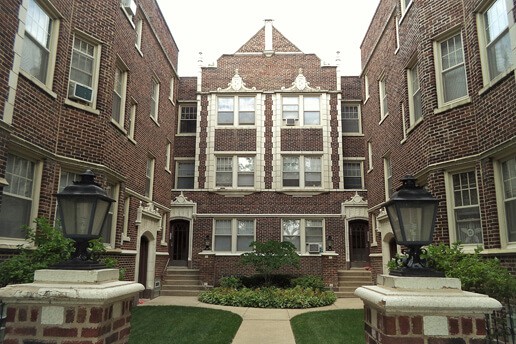 Shared kitchen area to prepare and enjoy meals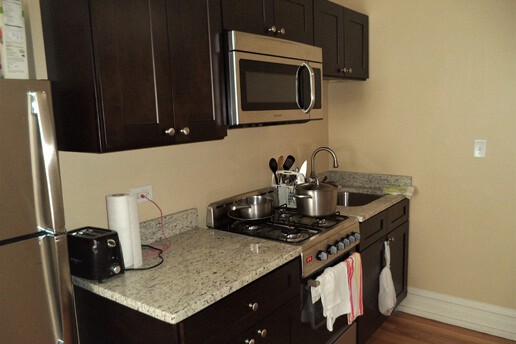 Shared common area located in the kitchen of the apartment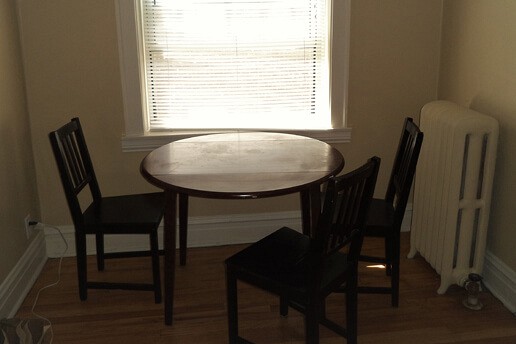 Each apartment has a shared bathroom